Enzyme therapy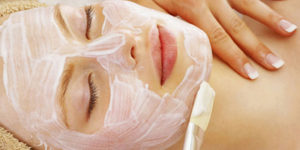 Enzyme therapy is a procedure aimed at enhancing metabolic processes in the skin. contains natural catalysts – enzymes, which in turn have a transdermal effect.
Enzyme therapy exfoliates dead cells, cleanses the skin and opens pores, improves skin immunity, supplies skin cells with all the necessary vitamins, minerals, proteins and amino acids, activates metabolic processes in the skin, ensures an even complexion.
ESSENCE OF THE ENZYME THERAPY PROCEDURE:
You may feel a slight tingling sensation during the procedure. The intensity of this sensation depends on the individual characteristics of the skin. Enzyme therapy is performed on the face, neck and décolleté.
INDICATIONS FOR ENZYME THERAPY:
dull complexion
stressful dehydrated skin
decreased skin tone and elasticity
porous skin
fine and medium-deep wrinkles
dark circles and bags under the eyes
violations of the clarity of the oval face
pasty, edema-prone skin
post-inflammatory spots
CONTRAINDICATIONS:
pregnancy
damage, skin wounds
acute inflammatory process in the body
chronic diseases in the acute stage
COURSE OF PROCEDURES:
The treatment and rehabilitation course is carried out: from 2 to 6 procedures 1 time in 7-8 days.
The procedure is painless, the effect is noticeable immediately after completion
The duration is 40 minutes.
The cost of the procedure
Ферментотерапия
| Название процедуры | Цена, грн |
| --- | --- |
| Ферментотерапия 1 зона (лицо / шея / декольте) | 550 |