Mesotherapy of the scalp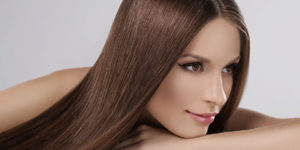 The method of hair mesotherapy is based on the injection of special preparations under the skin, which are compiled individually for each person, providing direct delivery of vitamins, microelements, peptides to the hair follicle.
Result after scalp mesotherapy:
effectively stimulates their growth;
improves hair condition;
strengthens the rod;
sebum secretion is normalized;
helps to stop the appearance of gray hair.
Indications for scalp mesotherapy:
Against hair loss, strengthening the hair structure, reducing dryness, brittleness, stimulating hair growth
Regulation of the oiliness of the scalp
Hair damage by aggressive chemical agents (dye, perm, chlorinated water, use of unsuitable detergents, etc.), damage by physical factors (frequent use of hot hair dryers, sun exposure, etc.)
Preventively to stimulate hair growth and strengthen
Preventively to restore the color of gray hair
Contraindications to scalp mesotherapy:
exacerbation of chronic diseases;
lactation period and pregnancy;
the presence of hematomas;
tumors;
autoimmune diseases.
Post-procedural care:
After the procedure, you must avoid exposure to sunlight. The first two days, you should avoid shampooing.
The cost of the procedure
Мезотерапия волосистой части головы
Название процедуры
Цена, грн
Мезотерапия волосистой части головы RRS Xl hair
800
Мезотерапия волосистой части головы Mesoline
800
Мезогенезис (5 мл)

2200
2900