Cryolipolysis – Liposuction Without Surgery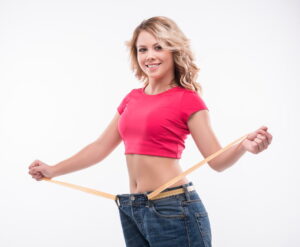 Cryolipolysis is one of the most innovative and effective procedures for removing unwanted body fat without surgery. The technology has been used since 2009, with several million patients appreciating the benefits of cryolipolysis. Obviously, such a success of the technique is due to its excellent performance and accessibility.
Cryolipolysis is comparable to liposuction, but there are no surgical procedures involved. No need for anesthesia, incisions, stitches, rehabilitation. The cryolipolysis procedure can be performed on an outpatient basis and does not take much time.
What is cryolipolysis: the essence of the procedure
The non-surgical method of fat removal, known as cryolipolysis, is based on the effect of faster cooling of adipose tissue compared to other tissues, as well as on the phenomenon of apoptosis – the natural decomposition of fat into tiny particles, which are then excreted from the body.
The principle of manipulation is to selectively freeze fat without affecting nearby soft tissues. Do not be afraid of the word "freeze". In fact, the temperature at which the fat cell ceases to function and disintegrates is above zero, but well below the usual 36.6 ℃.
Inactive fat cells are perceived by the body as a foreign substance, a kind of garbage, which must be removed as soon as possible. This function in our body is performed by phagocytes. Everything happens naturally, without any diets, drugs, bowel cleansing or any other external influence.
The removal of particles of dead fat cells is carried out in the same way as any metabolic product. Simply put, you will get rid of excess fat, and you won't even notice it. Could there be anything nicer?
Schematically, this is shown in the diagram below.

Benefits of cryolipolysis
The process of destruction of body fat is of interest to a good third of the world's population. In developed countries, 50 to 70% of the population is obese to some degree. To get rid of excess weight, they do everything: go in for sports, take "fat-burning" supplements, suffer on diets and go under the knife to plastic surgeons.
Without detracting from the merits of physical education and healthy eating, we are nevertheless forced to say: in many cases they are not enough to gain a slender attractive figure.
The fact is that when playing sports, the formation of a muscular corset and partial burning of fat occurs. But! The body takes energy from its own fat reserves, while not caring at all where they, these fats, come from. As a result, even after long painful workouts, you can observe rolls of fat on the sides, on the inside of the thighs, on the arms, in the axillary region.
These hanging folds are incredibly annoying, and getting rid of them is very difficult. There are no such diets and exercises that can work in any particular place.
The main advantages of cryolipolysis are:
✔️ long lasting results
✔️ minimal risk and short recovery period
✔️ almost painless procedure;
✔️ It takes about an hour;
✔️ 1-2 procedures are enough
You will not see an instant effect from cryolipolysis, but after a few days the fat in the treated areas will begin to "melt" and disappear. Over the next few months, the amount of adipose tissue in the affected area is reduced by 25-40%. You will definitely feel this result, and you can even measure it.

The safety of the cryolipolysis method has been confirmed by the FDA, the US Food and Drug Administration responsible for the quality of products, medicines and equipment. Its effectiveness has been proven by hundreds of studies and millions of people who have been treated.
Cryolipolysis provides the most effective removal of body fat among non-surgical methods
An important factor is the affordable cost of a cryolipolysis course. To date, this is one of the most inexpensive, among the most effective, ways to get rid of excess fat in problem areas.
Who is suitable for the cryolipolysis procedure?
Lose weight immediately and everywhere with the help of cryolipolysis will not work. For this purpose, other methods should be used, including a healthy diet, limiting daily energy intake, regular exercise, and in some cases surgery.
Cryolipolysis is indicated for men and women of any age to remove fat:
✅ on the stomach and sides
✅ on the back
✅ under the buttocks
✅ outer and inner thighs
✅ above the knees
Improved skin tone will be a nice additional effect.
In one procedure, several zones can be treated with cold (up to 6 – by the number of applicators). Only those places on which the vacuum applicator was applied are subject to changes. It is a tool, a piece of equipment with which cryolipolysis is performed.
Your and our goal is to model the body. This can not always be achieved at one time, but after all, fat has accumulated for more than one year. After 6-7 weeks, the session can be repeated.
To remove 5-7 cm at the waist, taking only an hour's course of cryolipolysis in Kyiv, is not a fantasy, but a reality, and at a very affordable price.
Features of the cryolipolysis procedure
Conducting cryolipolysis begins with a consultation with a cosmetologist and determining the areas for cryolipolysis. The specialist will definitely ask a few questions about the general state of health, draw conclusions about the condition of the skin and the admissibility of fat freezing. There are few restrictions, but they are, this will be discussed below.
🕐 The cryolipolysis procedure takes from 40 to 60 minutes per area
At the same time, cryolipolysis can be carried out in Esteva Clinic up to four zones (for example: abdomen, sides, inner surface of the legs, area above the knees). The procedure is quite comfortable.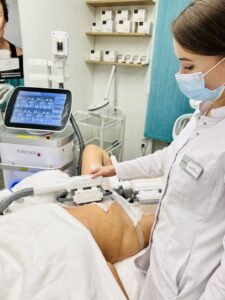 Anesthesia is not required. Many patients can go about their business during the manipulation – read, use a smartphone or tablet, watch TV or listen to music.
The device for cryolipolysis is certified, has several degrees of protection, including automatic shutdown in the event of force majeure.
After the end of the session, redness, swelling, and in very rare cases, a hematoma may occur at the site of application of the applicator, which is associated with increased skin sensitivity. Some soreness is not ruled out, it may look like a krepatura after an intense workout.
These phenomena disappear without a trace within a few days.
How long does cryolipolysis last?
Fatty tissue removed by freezing is excreted from the body forever. The process can take some time, up to four months inclusive. After this period, the maximum effect will be obtained.
Such a long time is required for our body to remove inactive particles of fat. The rate of excretion is individual, it depends on the normal metabolic rate of your body. For many, the effect of cryolipolysis will become apparent in a month, someone will need more time.
Positive dynamics is slowed down by excessive and unhealthy nutrition. Simply put, if after the procedure you will systematically indulge in gluttony, the long-awaited deliverance from the folds at the waist may not be noticed.
Indications for cryolipolysis
Cryolipolysis is indicated for the destruction of unwanted subcutaneous fat in certain parts of the body: on the hips, bolsters at the waist, back and knees. It must be remembered that this is an effective and affordable auxiliary method that can enhance the result of your efforts to maintain a normal weight.
In the clinic of aesthetic medicine and dermatology, Esteva Clinic does not make impossible promises. We welcome your desire to look beautiful and fit, and we are ready to apply all our knowledge and experience for this. No hardware technique can replace an active lifestyle and a healthy diet, but it will help to multiply their effect.
Our work is somewhat similar to the work of a sculptor. We try to model your figure in such a way that the process of change is as natural as possible and does not violate your natural proportions. Our experts strive to bring out your natural beauty, perhaps hidden as a result of not quite the right lifestyle.
Contraindications for cryolipolysis
Let us dwell on the limitations for performing cosmetic manipulations.
It is not allowed to destroy fat cells by cryolipolysis during pregnancy and lactation; in the presence of an allergy to cold and a number of other dermatological diseases (eczema, dermatitis, etc.). If there are unhealed wounds or old scars at the intended site of exposure, this may become an obstacle to the procedure.
The presence of medical contraindications will be definitely clarified by a specialist during examination and discussion of cosmetic methods.
Results of cryolipolysis
The effectiveness of cryolipolysis is manifested as the removal of frozen and decayed fat particles. Every week you will notice how the usual clothes become more and more free.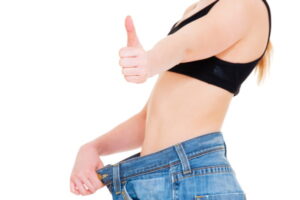 Nasty "lifebuoys" of fat at the waist will no longer interfere with fastening your favorite jeans.
The cost of procedures at the clinic of aesthetic medicine and dermatology Esteva Clinic has been and remains one of the most affordable in Kiev. Do not deny yourself the pleasure of becoming better, slimmer, more beautiful.
Cost of the procedure
Cryolipolysis
Procedure
Price, UAH
Cryolipolysis of the abdomen

4900
7000

Cryolipolysis belly + sides

5900
8500

Cryolipolysis of the thighs (internal and external surfaces)

9900
13000

Cryolipolysis of inner thighs

5900
8500

Cryolipolysis of the area under the buttocks

5900
8500

Cryolipolysis of the knees

5900
8500

Cryolipolysis Package1 (abdomen + inner thighs)

8900
15500

Cryolipolysis Package2 (abdomen + inner thighs + sides)

9900
17000

Cryolipolysis Package 3 (abdomen + inner thighs + knees)

9900
17000