Fractional RF liftinf
(microneedle RF)
Microneedle RF lifting (also called the technique: fractional radiolifting, fractional, needle radiolifting) – has a powerful lifting effect and at the same time provides both skin rejuvenation and removal of fine wrinkles.
The technique has an effect in the deep layer of the skin, affecting the collagen and elastin fibers responsible for skin turgor and clarity of facial contours.
When performing fractional RF lifting, high-energy radio waves are transmitted through microneedles to epidermal tissues, creating a matrix of vertical "columns" of exposure. Each thin column is surrounded by a large volume of intact tissue, which serves as a reserve for rapid recovery.

Micro-needle fractional lifting is successfully used for:
Combating gravitational ptosis of the face (drooping of the face)
Acne treatments
Elimination of fine wrinkles under the eyes and on the neck
Elimination of overhanging of the upper eyelid
Giving definition to the oval of the face
Fight double chin
Tummy tuck after weight loss or pregnancy
Skin tightening on other areas (inner surfaces of arms and legs, areas above the knees, buttocks, hands)
Fractional RF lifting, in contrast to the fractional laser, is perfectly applicable to all types of skin, including tanned skin.
Fractional radiolifting is used for both face and body skin tightening.
The effectiveness of microneedle RF lifting
Fractional radio lifting is a well-studied technique. The results of one of the numerous clinical studies showed that 4 weeks after the application of fractional radiolifting, 83% of patients experienced an improvement in skin color, 87% of patients showed an improvement in skin turgor, and 90% – a decrease in the number of wrinkles.
The effect of using fractional RF lifting only grows over time. Over time, the skin of the face regains freshness, smoothes, tightens, which leads to a rejuvenating effect!
Effect of the procedure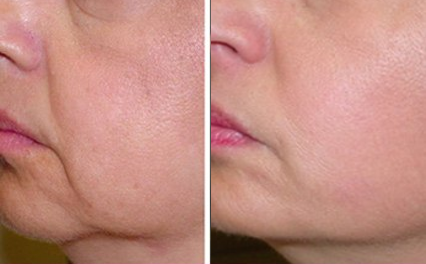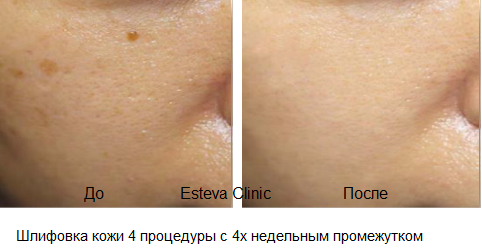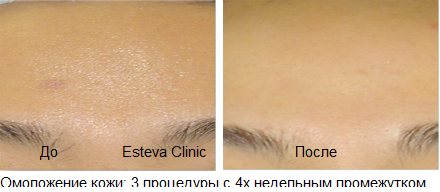 The rehabilitation period (the effect of slight redness and swelling of the skin) after the application of microneedle RF lifting usually lasts up to several days.
During the procedure, local anesthesia is applied at will.
From our video, you can see how the procedure goes
Fractional, microneedle lifting procedures allow you to rejuvenate your face after one or two procedures and get a beautiful effect for a year.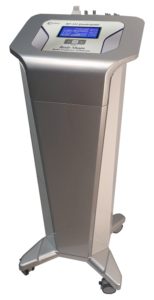 At Esteva Clinic we use the Body Shape III device for fractional RF lifting (made in Israel).
A special feature of this system is that the Computerized Temperature Control System (CSCS) scans and checks every radio wave pulse. This innovation guarantees the maximum efficiency of the technique.
The applicators have built-in temperature sensors, which provide additional efficiency and safety of the procedure.
For microneedle (fractional) RF lifting we use disposable needles (only one set can be used for one client). You can be completely confident in your safety!
The course is 3-4 procedures with an interval of 2-3 weeks.
Sign up for a consultation with the Esteva Clinic cosmetologist!
We perform fractional RF lifting on high-quality equipment and we have extensive experience in using this technique.
The cost of the procedure
Микроигольчатый фракционный РФ лифтинг
Зона лифтинга
Цена, грн
Лицо

3900
5200

Лицо + Шея

5500
6900

Лицо + Шея + Декольте

6500
8800
* for fractional RF lifting, an individual sterile nozzle is used (cost 450 UAH)