Consultation of dermatologist in Kyiv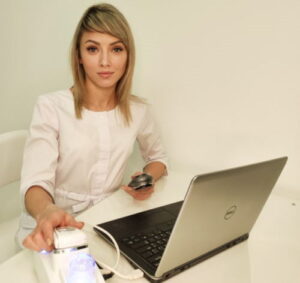 Who is a dermatologist?
A dermatologist is a doctor who specializes in the diagnosis and treatment of conditions affecting the skin, hair, and nails. Dermatologists may perform special tests and treatments that other doctors (such as your family doctor) cannot do. If necessary, the dermatologist can even perform some surgical procedures, such as removing a mole. If you have any skin problems ranging from an irritating rash to an unusual lesion, a dermatologist will be able to help you.
Here are some of the common conditions that dermatologists treat:
Acne
Acne (or post-acne) scars
Eczema and dermatitis
Hair loss
Problems with nails
Warts
Fungal infection
Skin cancer
Shingles
Rosacea
Psoriasis
Vitiligo
A visit to your doctor is especially important if you notice a change in the mole, it seems unusual to grow, or a spot appears on your skin. Although not usually serious problems, there is a possibility that these symptoms may be associated with skin cancer, which should be treated as soon as possible.
Many of the conditions that dermatologists treat require long-term treatment. Sometimes it can take weeks or months to see the effect of therapy.
When is it time to see a dermatologist?
If you ask yourself any of the following questions, it says it's time to see a dermatologist:
What is this persistent rash and why doesn't it go away?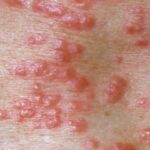 If creams or lotions don't heal a persistent rash, it's time to make an appointment. Self-diagnosis of a rash can be difficult because most rashes look the same to the untrained eye, while dermatologists are trained to understand the different forms and patterns of rashes and what they can cause.

Why are my nails changing color?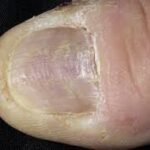 Discoloration of nails is often a sign of fungal infections, although it can also be a sign of nutritional deficiencies, aging, medications, and various medical conditions. If this happens to you, you need to visit a dermatologist to understand and accurately solve your problem.

What is this? Is it new mole?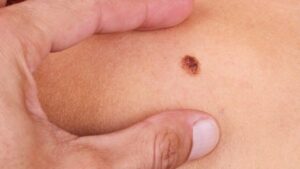 New moles or changes in old moles are signs that you need a professional examination by a dermatologist. These could be signs of cancer, and detecting cancer as early as possible is the best way to defeat it.

Why is my skin very sensitive and dry?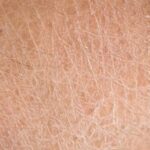 As you get older, the protective properties of your skin gradually diminish due to external factors. An annual dermatologist check-up is the best way to understand the exact cause of your dry and sensitive skin.

A rash on your face again? What to do !??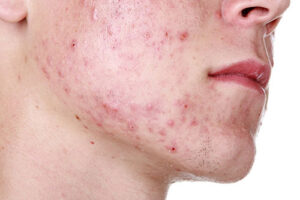 Of course, many have encountered problems with acne. However, in some cases, acne may remain for a long time and not go away. Also, acne can go away, leaving behind scars. Dermatologists offer acne treatments, medications, and products specifically formulated to treat any level of acne and fight acne scarring.

Treatments performed by a dermatologist
o how exactly do dermatologists solve cosmetic and medical problems? Dermatologists can use a variety of invasive and non-invasive treatments.
The most common procedures performed by dermatologists include:
✅Chemical peel: Using a chemical solution to exfoliate the top layer of the skin, allowing it to regenerate.
✅ Non-surgical lifting: There are many different lifting techniques without surgery. Our dermatologists successfully apply the best practices for facelift, such as: SMAS lifting, radiolifting, contour facelift and others
✅ Laser surgery: laser technology used to treat wrinkles, scars, moles, tumors, tattoo removal, etc.
✅ Biopsy: A skin biopsy is performed when suspicious conditions need to be ruled out or diagnosed.
✅ Cryodestruction: Treatment of benign skin growths that uses liquid nitrogen to freeze and destroy a specific affected area.
✅ Skin resurfacing: laser technology used to shrink the skin flap, which removes fine wrinkles, scarring and stretch marks, making the skin look younger.
✅ Beauty injections: Apply anti-wrinkle injections and / or fillers to add volume to specific areas of the face.
Make an appointment with a dermatologist!
It's easy. You need to call or write to Esteva Clinic and the administrator will schedule a consultation with a dermatologist at a convenient time for you
Why should you contact Esteva Clinic?
✅ We have a convenient booking system
You can call us, or contact the open line, or write to instant messengers and social networks and be sure – we will answer and make an appointment for you
✅ We employ experienced professionals
Our doctors are constantly improving their level of knowledge. Many doctors have more than 8 years of experience
✅ Not only dermatology
In addition to dermatology, we have the latest and most effective cosmetic methods. We not only treat, but also make you more attractive.
✅ We have a wide range of equipment
The Esteva Clinic has a very wide range of equipment for solving cosmetic and dermatological problems, for example SMAS lifting, fractional RF lifting, CO2 laser, IPL system, cryolipolysis and much more.
Waiting for you in Esteva Clinic
Консультации дерматолога, трихолога, косметолога
| Наименование консультации | Цена, грн |
| --- | --- |
| Консультация (до 30 минут) | 450 |
| Консультация (30 - 60 минут) | 600 |
| Повторная консультация (до 14 дней после первичной консультации до 20 минут) | 250 |
| Консультация специалиста в день проведения косметологических процедур (до 20 минут) | Бесплатно |