Carboxytherapy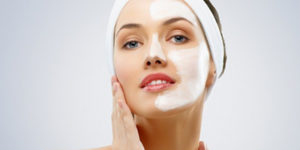 It's time to do non-invasive carboxytherapy
Non-injection CO2 carboxytherapy – Express active innovative rejuvenation, without surgery and painless.
Non-injection facial carboxytherapy is a non-invasive carboxytherapy technique that transports active ingredients in high concentration and molecular carbon dioxide deep into the layers of the skin.
The technique allows you to restore the intracellular respiration of the skin and remove traces of winter fatigue. Thanks to this miraculous procedure, collagen is produced, which provides a natural facelift (lifting), improving the color and appearance of the skin.
Another "+" in favor of carboxytherapy is that this procedure has no age restrictions.
The RESULT will be toned, even skin, without signs of puffiness and rosacea ..
And that's not all) Carboxytherapy fights not only wrinkles, but also traces of acne.
The procedure is focused on correcting the oval of the face and neck, removing pigmentation and lightening the skin, narrowing the pores, and lifting the skin. The course of procedures individually 1-5 sessions 1 time in 7-14 days.
Has no seasonality. The procedure is recommended for all skin types and conditions. It can be recommended both for various skin diseases, according to the doctor's prescription, and for everyday care.
The CO2 procedure is also recommended for body care – it reduces cellulite, removes stretch marks, improves skin elasticity, enhances metabolism and removes toxins from the body, which leads to weight loss, creates the effect of aerobic exercise of the body
The cost of the procedure
Карбокситерапия
| Название процедуры | Цена, грн |
| --- | --- |
| Карбокситерапия Экспресс-омоложение 1 зона (лицо / шея / декольте) Безинъекционная карбокситерапия обеспечивает транспортировку активных компонентов в высокой концентрации и молекулярного углекислого газа глубоко в кожу. | 750 |